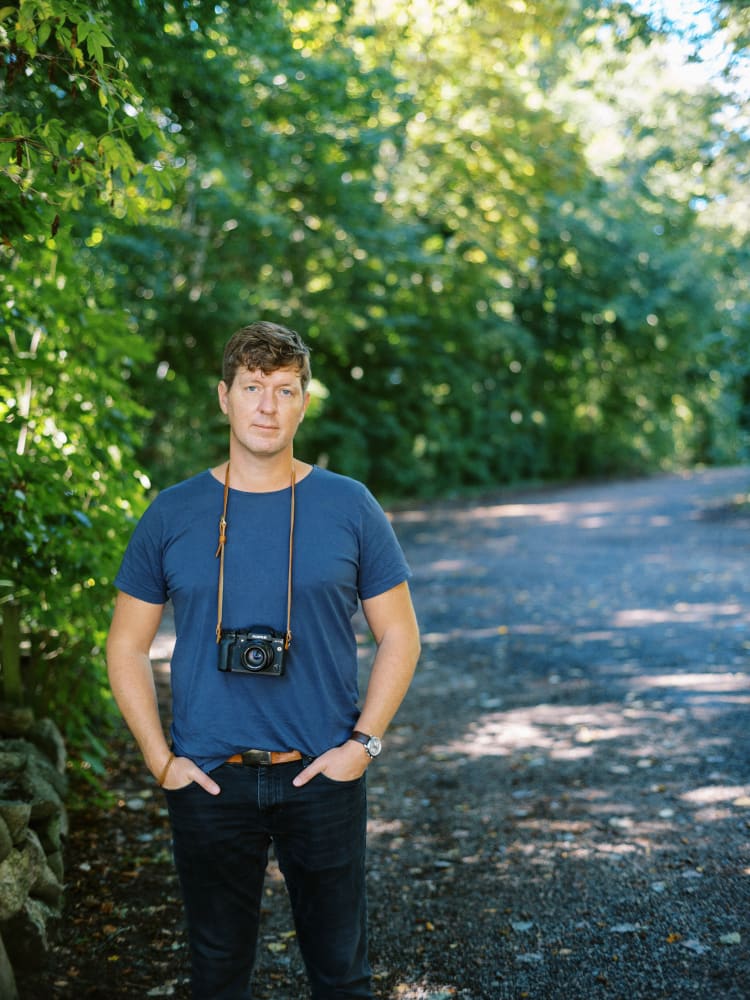 Me in the real world, Bosjökloster, September 2022. Photo by Anna Hertze, with her brand new Fujifilm GFX50SII.
I have this problem, where I spend unreasonable periods of time in my own head, worrying, strategizing and taking myself too seriously. Over the years I've found a handful of activities that force me out into the real world, but none does so more reliably than having a camera in my hand, trying to make photographs. It's my greatest life hack.
I'm available for commissioned portrait and portfolio work and together with my wife I also shoot families, maternity and sometimes weddings. I do a limited number of tfp-style collaborations each year, to try new ideas, hone my skills and get inspired by people and places.
I live in the south of Sweden, with my wife, my kids and a huge Rhodesian Ridgeback.